We Give The World To Your Child
The Montessori Method Nurtures And Develops The Whole Child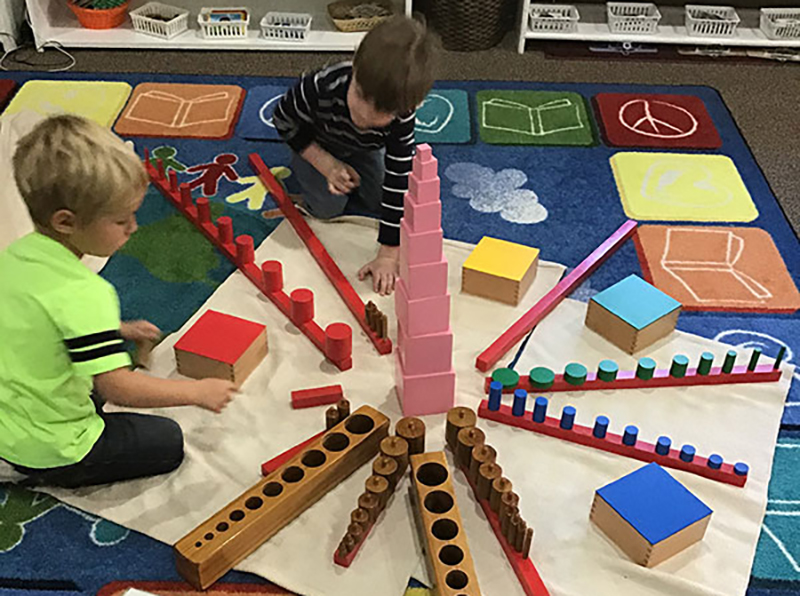 Progressive Works That Put Learning At Their Fingertips
Montessori work shelves are set up to flow easy to harder, left to right. These works promote hands-on learning for math, sensory, and writing, starting with things like tracing with the finger, not solely reliant on pencil grip.
Exploring The Five Areas Of The Montessori Classroom
Your child learns in an environment designed for
their development, organized into thes 5 areas:
Through functional tasks, your child builds confidence and independence.
Using all five senses, your child's learning experience is profound and lasting.
Through geography, history, science, and nature, your child embraces their individuality.
Your child explores sounds and phonics, building familiarity for a literacy foundation.
Your child's understanding of new concepts progresses from the concrete to the abstract.
Authentic Montessori Materials Help Your Child Achieve Mastery
Within the Prepared Classroom, your child works with authentic Montessori materials like the pink tower, the bead chain, brown stairs, and cylinders to help them conquer numbers and other math, language, and practical life skills so that they develop skills in all areas.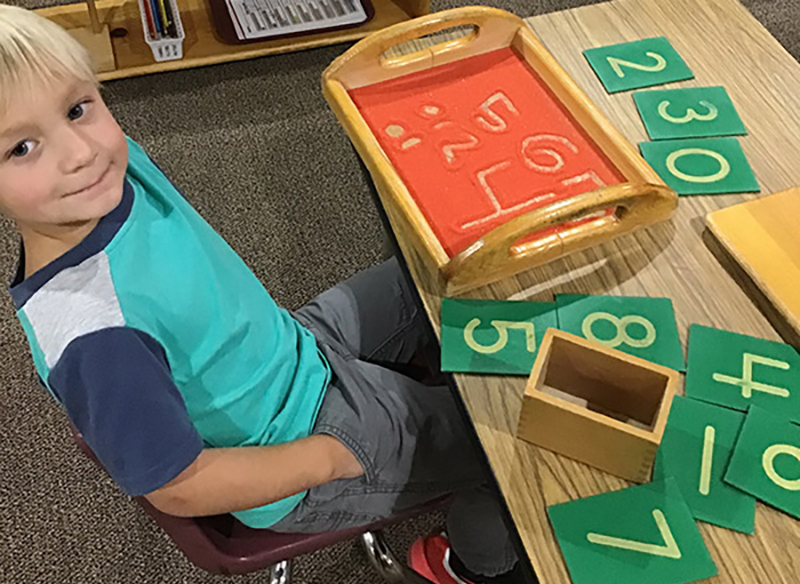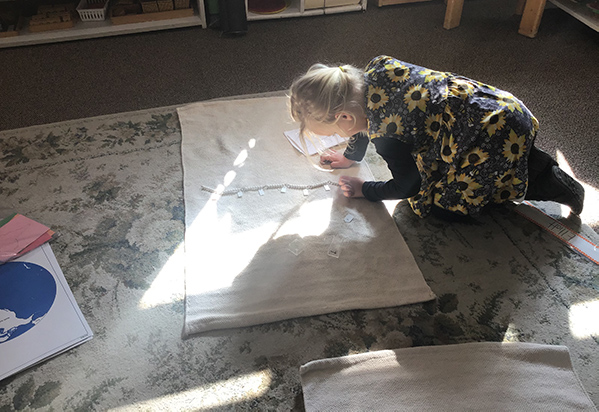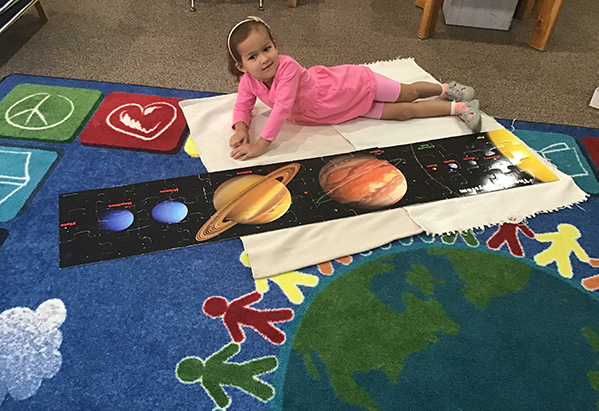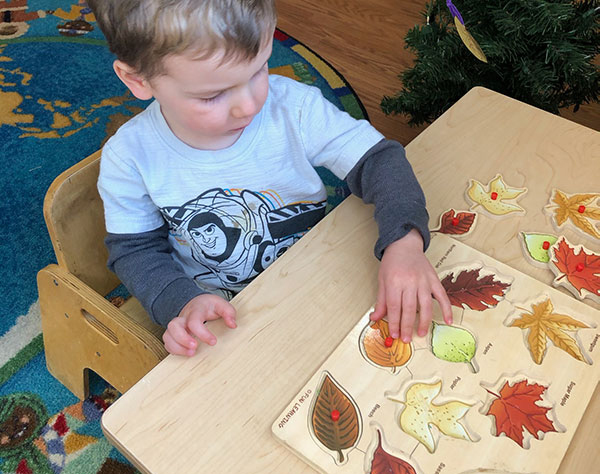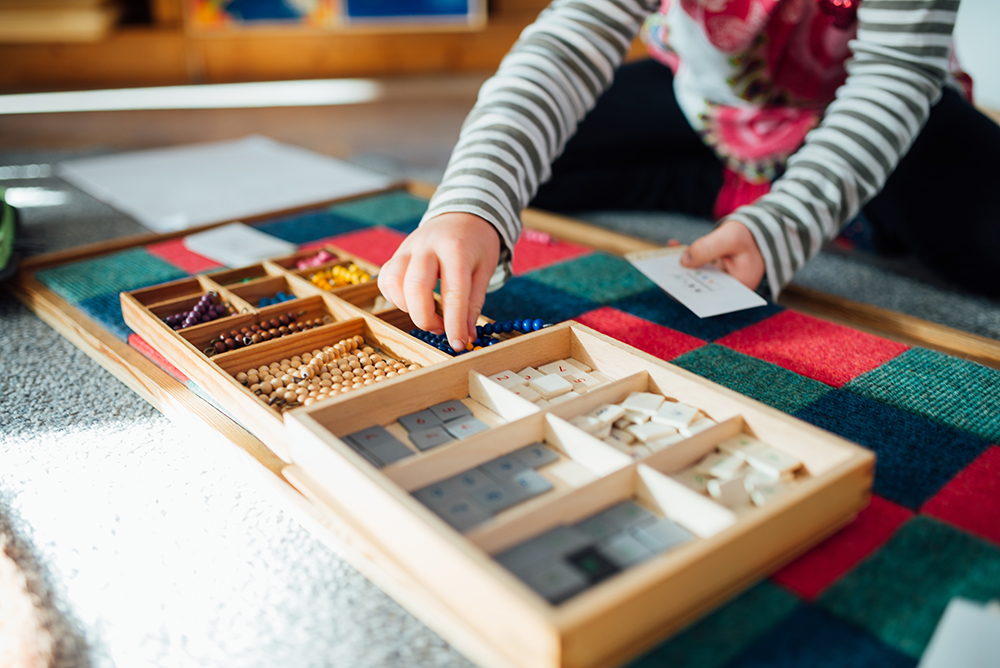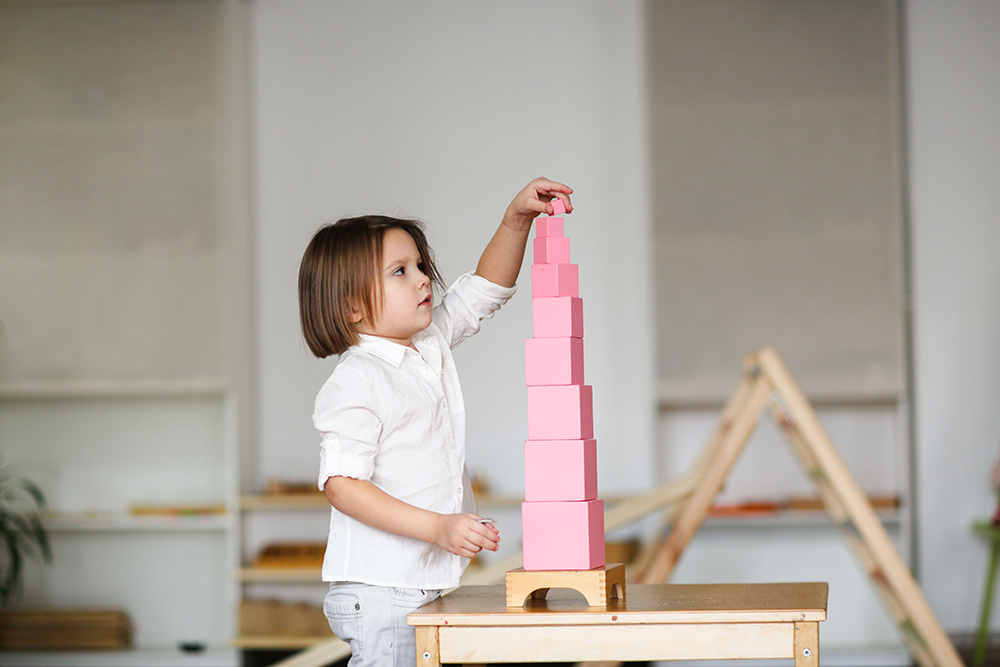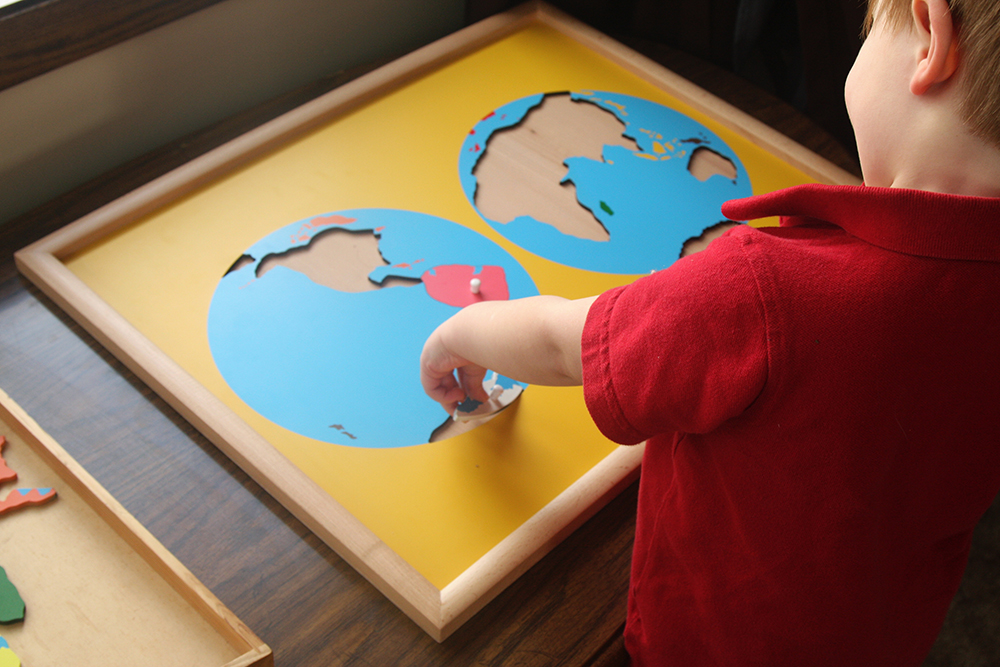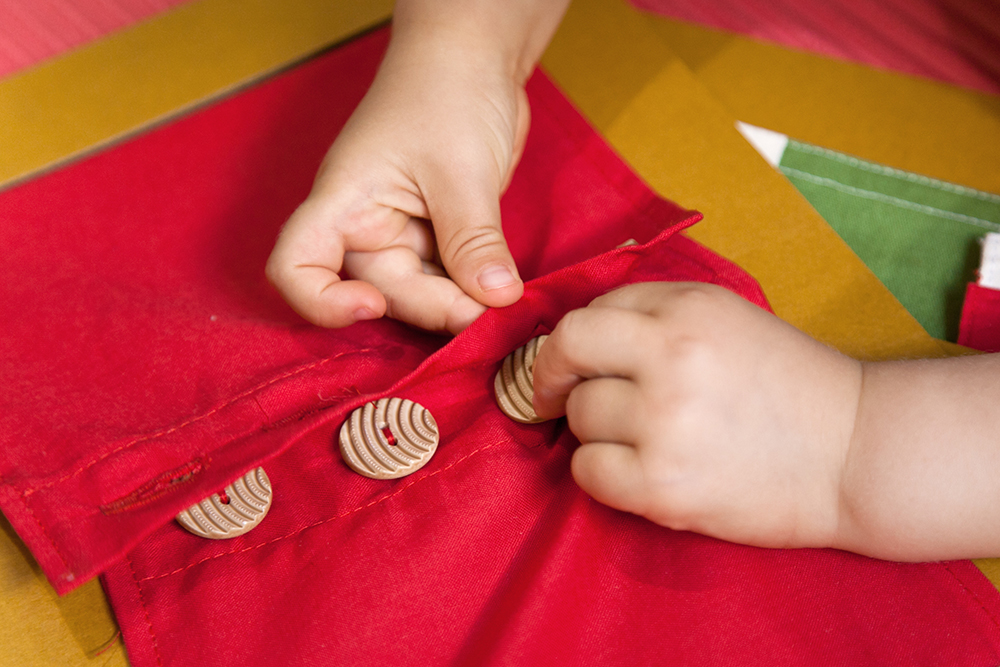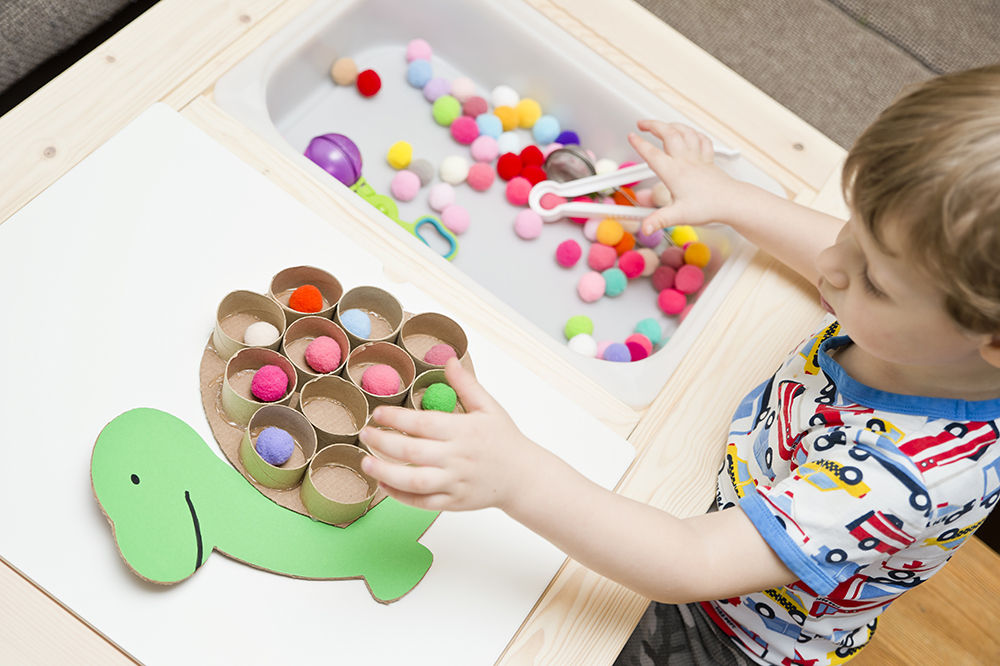 Child-Led Learning Creates Brilliant Adults
A child-led approach allows your child to make their own choices, build self-esteem, and build confidence for a lifelong and strong foundation as they carry out life. Imagine an environment full of little gatekeepers.
Part Of A Community In A Mixed-Age Classroom
In a mixed-age classroom, younger children naturally learn from their older peers, preparing them for a world of variety and helping them reach milestones of maturity and development that come from being around different age groups.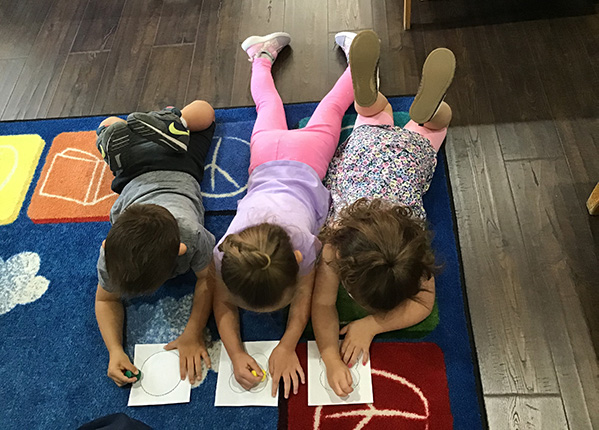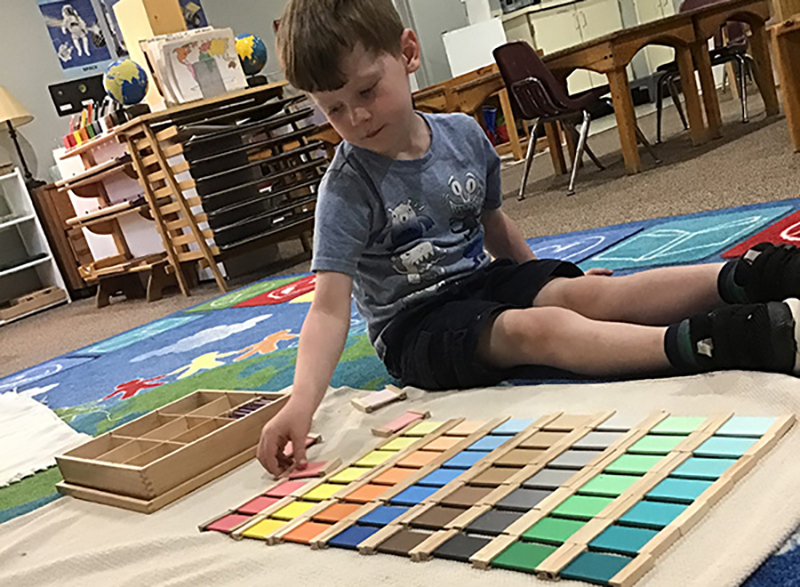 Teach Them To Use Their Minds With Sensory Materials
Montessori sensory materials help your child recognize and categorize the sensory information within their surroundings. Brown stairs, red rods, color tablets, scent and sound cylinders help your child learn about their senses.
Pre-Writing Tools Build Strong Language Skills
The moveable alphabet and sandpaper letters help your child conquer their reading and writing. In stages, hand strength and coordination, writing, comprehension, and spelling, have your child use their words to navigate life.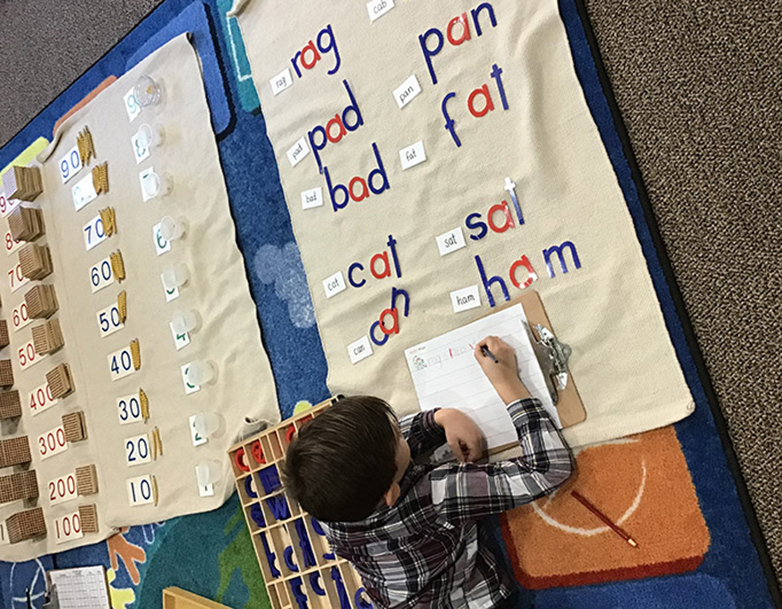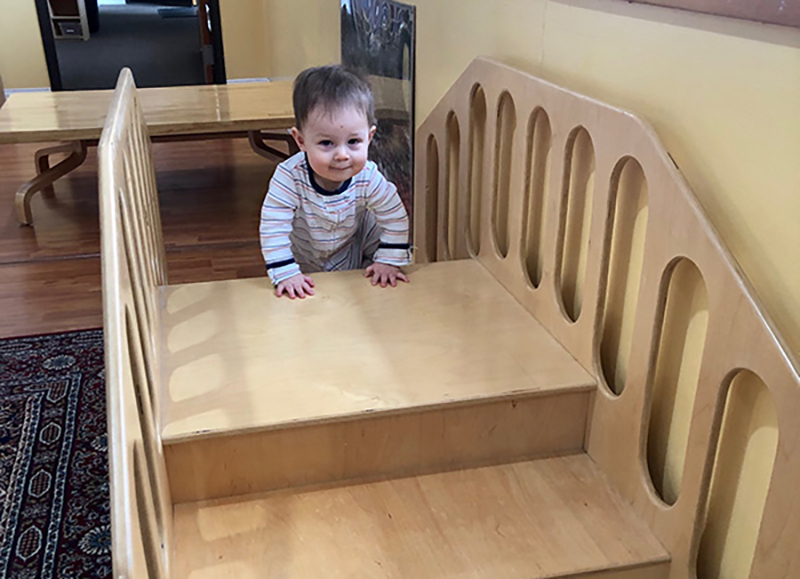 Practical Life Skills That Build Responsible Adults
Give them more than just academic skills through practicing things like hand washing, sweeping, buttoning, and nose-blowing. They'll be saying, "I can do it on my own!" soon!
The Prepared Environment Introduces A World Of Learning
The prepared classroom is signature to the Montessori method and designed to maximize your child's growth and development. Your child experiences a world tailored to them and full of learning opportunities using these 6 Principles: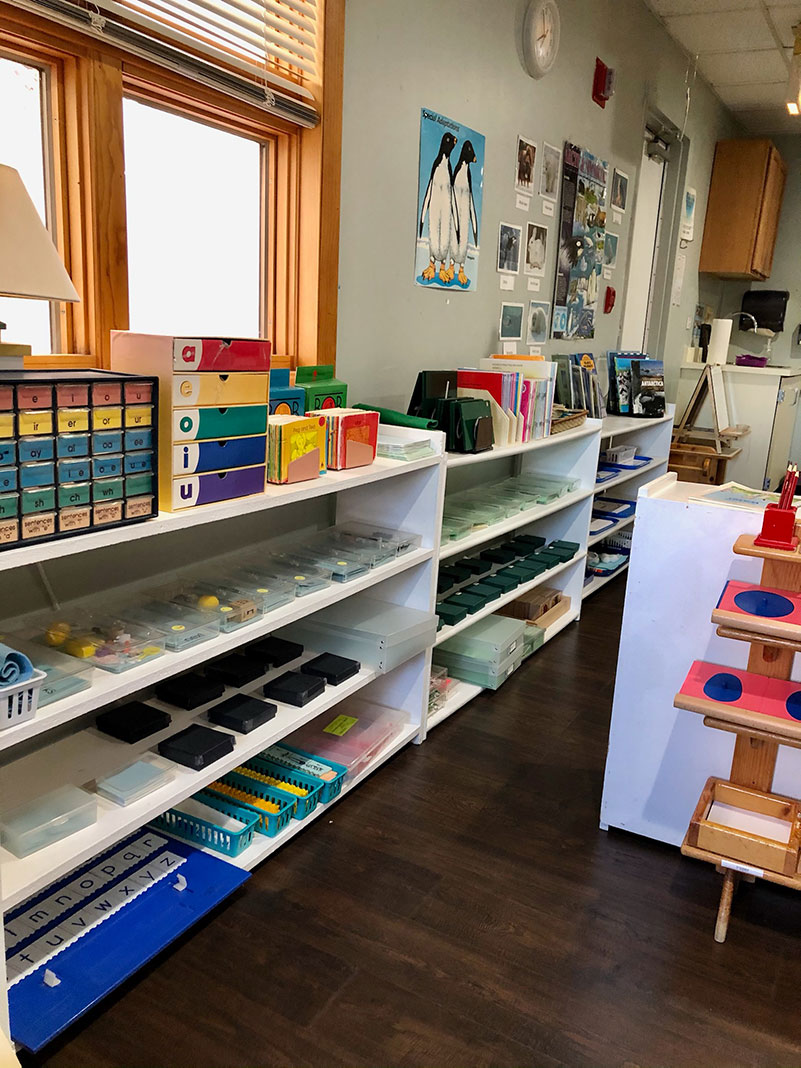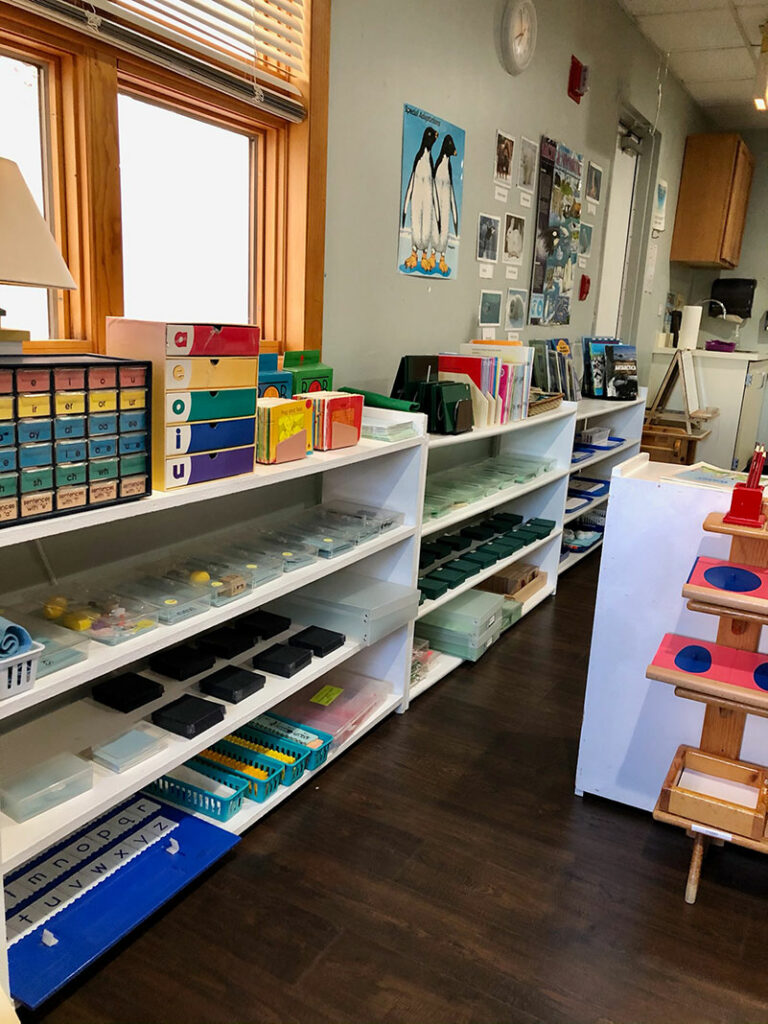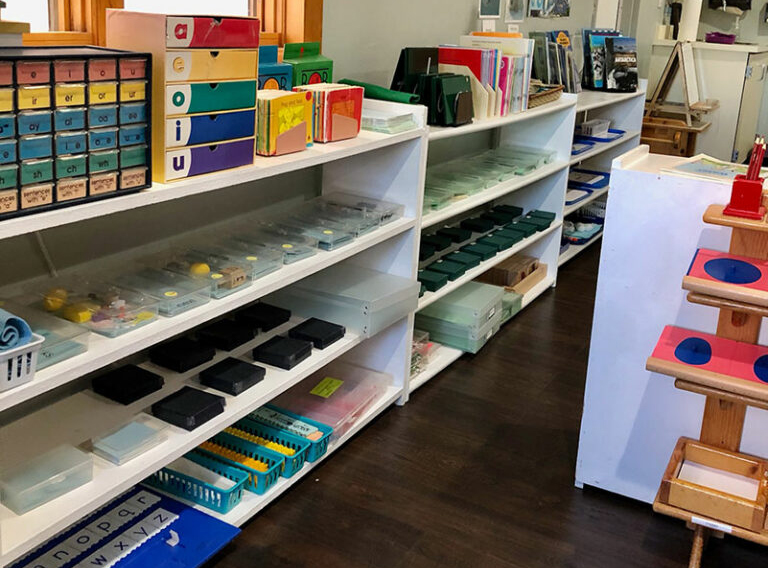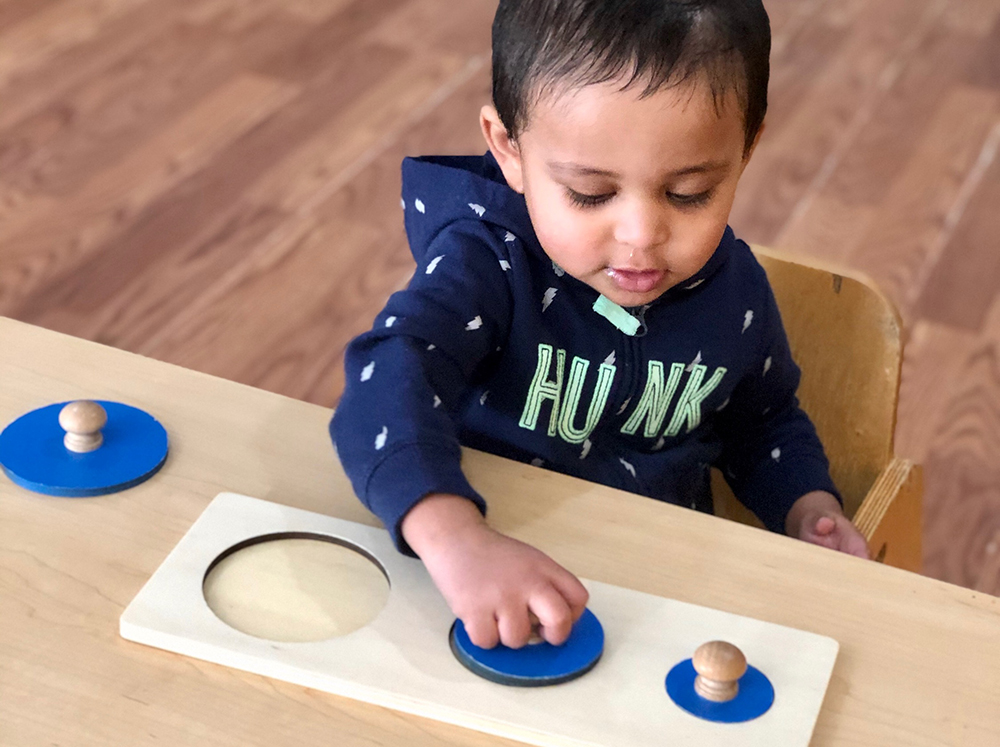 The Montessori Method Is Backed By Trusted Research
The Montessori Method is based on extensive research and studies that show how natural elements of learning are cultivated through different forms of learning. Neurological development is strengthened by learning through Montessori methodology.
Frequently Asked Questions
The Infant schedule is customized to each child's individual development and needs. Each day includes:
Cuddling and adult interaction for trust-building
Language
Appropriate meals
Gross and fine motor practice- lots of tummy time and wiggling!
Singing and music
Nature Walks when weather permits
Rest and naps
"The first two years of life are the most important. Observation proves that small children are endowed with special [psychological] powers and points to new ways of drawing them out "literally "educating by cooperating with nature. So here begins the new path, wherein it will not be the professor who teaches the child, but the child who teaches the professor."
– Dr. Maria Montessori, MD